Notice:
International Workshop ITEAE2020 is dedicated to discussing specific topics on Transportation and Automotive Engineering. Welcome to join us.
International Workshop on Transportation
Engineering and Automotive Engineering (ITEAE2020)
Dr. Anand Nayyar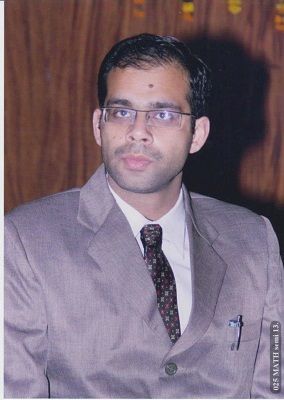 Anand Nayyar is working as Faculty, Researcher and Scientist in Graduate School, Duy Tan University, Da Nang, Vietnam from January 2018. Prior to this, he has worked as Assistant Professor in Department of Computer Applications & IT from August 2011 to December 2017. Before that, he served as Lecturer in Computer Science Department of Arya College and KLSD College, Affiliated to Punjab University, Chandigarh from 2009 to 2011.
He did his MCA from Punjabi University, Patiala in 2008. He completed his PhD in Computer Science from Desh Bhagat University, Mandi Gobindgarh in 2017. He is a Certified Professional in more than 75+ World Renowned Certifications from CISCO, Microsoft, Oracle, Cyberoam, Google, GAQM, EXIN, Beingcert.com, ISQTB and many more.
He is Author as well as Co-Author of 20 Books and Co-Editor of 3 Books and has more than 250 Publications in International SCI/SCIe/Scopus Journals and conference proceedings in avenues such as Springer, IEEE Xplore etc. He has been associated with several International Conferences as Programme Committee Member, Technical Committee Member, General Chair, Local Chair and Reviewer. He has been associated with 200+ Journals as Editorial Board Member and Review Board Member. He is currently acting as "Associate Editor" of IGI-Global Journal- International Journal of Information Security and Privacy and International Journal of Distributed Systems and Technologies. Currently he is an Active Reviewer of World Renowned Journals like---IEEE Access, Wiley Journal of Concurrency and Control, Elsevier- Computers & Electrical Engineering, Wiley Journal of Communication Systems, Elsevier- Journal of Network and Computer Applications, IEEE Communications Magazine and many more.
He is member of 50+ Research Organizations on Grade of Professional & Life Member like IAENG, CSTA, CRSI, ISDS, ISOC, MCDM, ISITA, IAOIP and many more. He is life Member of CSI, ISTE and CEGR He is Senior Member of ACM and IEEE.
He has been awarded more than 20 Awards for Teaching and Research like- Shiksha Ratan Award, Young Scientist Award, Best Scientist Award, Rashtriya Gaurav Award, Exemplary Educationist Award, ISTE Best Computer Science Teacher Award, Distinguished Faculty Award, Global Role Model Teacher Award, Young Researcher Award. He has been cited in Marquis Who's Who in the world from 2014-onwards and Rifacimento International: Reference Asia: Who's Who of Men and Women of Achievement from 2014 onwards.
Dr Defu Zhang
Dr Defu zhang received his bachelor degree in computational mathematics in 1996, and master degree in computational mathematics in 1999, both from Xiangtan University, and his Ph.D. degree in computer software and its theory from the school of computer science in Huazhong University of Science & Technology. He was a senior researcher of Shanghai Jinxin financial engineering academe from Jun. 2002 to Apr. 2003. Now he works in the department of Computer Science at Xiamen University as a professor.
He worked as a PostDoc at the Longtop for financial data mining group from 2006 to 2008. From June 6, 2008 to September 6, 2008 and from July 6, 2009 to September 6, 2009, he worked as a visiting scholar of Hong Kong City University. From December 28, 2009 to December 28, 2010, he works at University of Wisconsin-Madison as a visiting scholar. From July 13, 2011 to September 12, 2011, he worked as a visiting associate professor of Hong Kong City University. From Sept. 7, 2012 to September 20, 2012, he worked as a research fellow of Hong Kong City University. From July 12, 2013 to August 31, 2013, he worked as a research fellow of Hong Kong City University. From August 31, 2013 to October 31, 2013, he worked as a visiting fellow of Macau University.

Research interests include big data, computational intelligence, data mining, Operation research, cloud computing, online decision optimization.
Please kindly wait for the update.